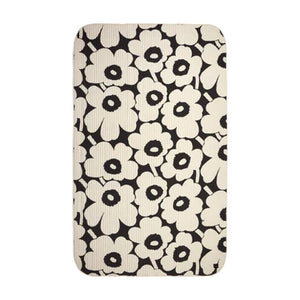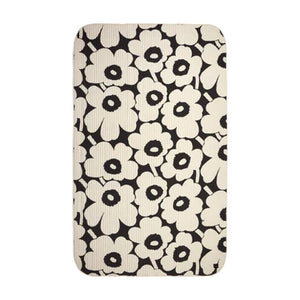 On Sale
Marimekko Unikko Quilted Blanket - Charcoal
This charcol and off white quilted UNIKKO throw blanket with round corners is made of unbleached cotton. The inside padding is made of 100% recycled polyester. It is a classy and cozy Marimekko addition to your bedroom or the living room. 
Marimekko's famous poppy pattern UNIKKO was born in 1964 in a time when the Finnish design house's collections featured mostly abstract prints. Designer Maija Isola wanted to create something interesting from this organic theme and designed an entire range of floral prints. Today, the iconic flower represents creativity.
Material: 100% unbleached cotton 
Size: 63" x 103" / 160 cm x 260 cm 
Care Instructions: follow the washing temperature given in the label. Shrinkage max. 5%. Wash with like colors.