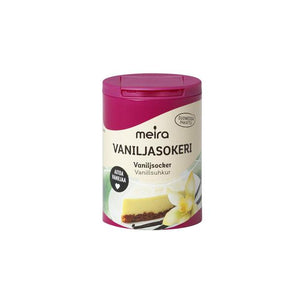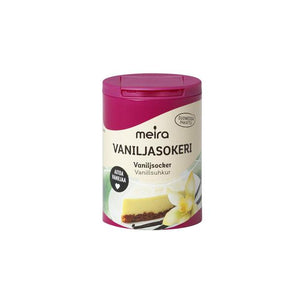 On Sale
Meira Vanilla Sugar
Vanilla sugar is used to flavor desserts, drinks, and pastries. Meira vanilla sugar now contains 10% real vanilla. The color of the sugar comes from the natural vanilla aroma and the brown hippies come from the vanilla bar. The flavor, aroma, and appearance of vanilla sugar are completely different from white vanilla sugar, which contains vanilla aromas.
Brand: Meira
Measurement: 85g 
Made in Sweden, Packed in Finland
Ingredients: 

Sugar, natural vanilla flavor, corn starch, and vanilla. 

The product has a vanilla content of 10%.