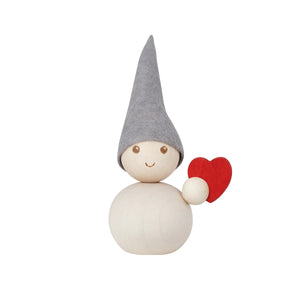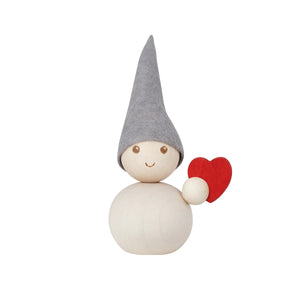 On Sale
Frost Elf Lempi
I am frost elf Lempi, a winter lover with my whole heart. My winter hat is grey and my cheeks are as white as snow, but my heart will always beat in scarlet red.
The frost family is perfect as a decoration on a dinner table, as an arrangement on the windowsill and of course as a gift for lovers of high-quality handicrafts from Finland.
Material: Maple, felt. Measures: 4 x 9 x 4 cm.
Handmade in Finland.