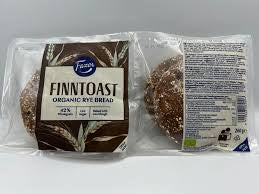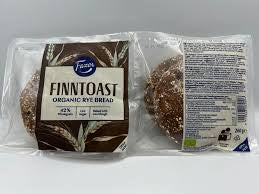 On Sale
Fazer Finntoast
Fazer Organic Finntoast Soft Finnish Rye Bread (ruisleipä),

Health product, very high in fibre!
260g, total 8 slices.
Specially made and packed for longer-lasting freshness. *The product has not been frozen, you may stock up this product into your freezer, then lasts far beyond the b.b. date. Made by Fazer Bakery.
Ingredients: water, wheat flour, rye flour, rye flakes, wholemeal rye flour,
sugar, barley malt syrup, rye malt, wheat gluten, yeast, salt, potato flakes.
*Enjoy toasted for best fresh flavour!