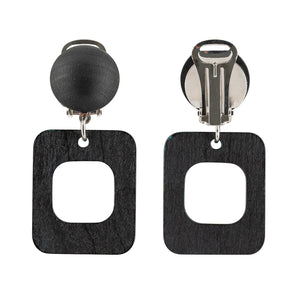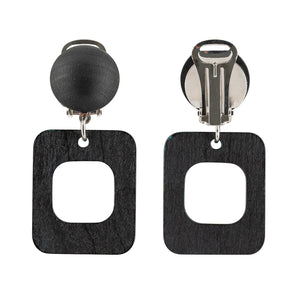 On Sale
Aarikka Pastilli Clip-on Earrings
Who says that you can't be round and square at the same time? You can be whatever you imagine yourself to be, and even more. Have a Pastilli (Pastille), freshen yourself up, maybe even fall in love – and then be something completely different.
The hand-dyed Pastilli clip-on earrings consist of a square wooden piece and a wooden bead split in half and attached to the clip-on part. They can be worn on unpierced ears.
Color: Black
Material: Maple, birch, jewelry metal
Size: Length 5 cm, Ø 2.5 cm
Handmade in Finland.