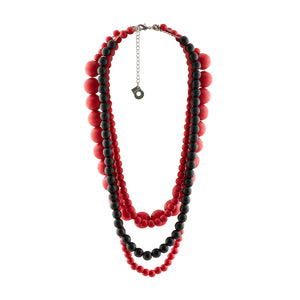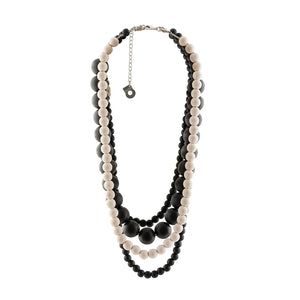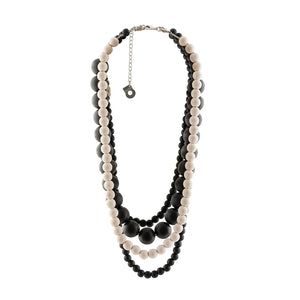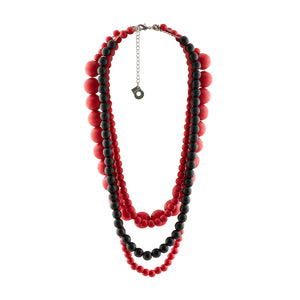 On Sale
Aarikka Lehto Necklace
The lush, wooden Lehto (Grove), a destination for real adventurers. Are you brave enough to get lost in its layers, stumble among its roots, and rest on its hillocks? In the grove, you can feel that you're alive. And that's something you shouldn't be afraid of.
The hand-dyed Lehto necklace consists of strings of beads of different sizes and colors put together. The strings of beads can also be detached and worn separately. The end of the metal chain is adorned with a metallic Aarikka logo. You can use the metal chain to adjust the length of the necklace.
Color: Black-red or White-black 
Material: Maple, jewelry metal
Size: Chain 50–58 cm 
Handmade in Finland.