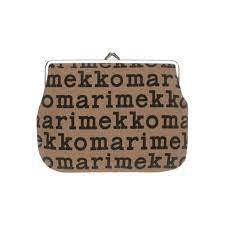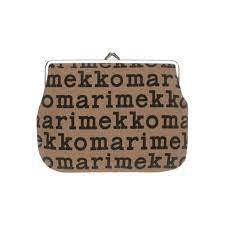 On Sale
Puolikas Kukkaro Pieni Logo Purse
This classy Marimekko PUOLIKAS KUKKARO MINI LOGO purse is perfect for make-up, jewelry, and any small items in your bag. You can also use it as a wallet. This multipurpose rectangular purse has a metallic frame to easily snap it close or open. 100% cotton fabric printed in Helsinki, Finland and sewn in Kitee, Finland.
A must for all Marimekko fans!
Size: 8" x  6"
Care Instructions: Machine wash (in a washing bag) in cold water. Do not use bleach.