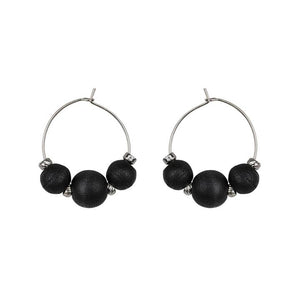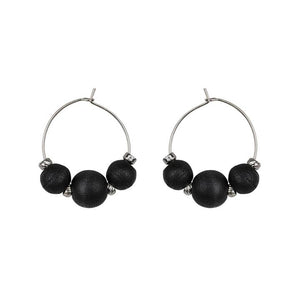 On Sale
Aarikka Honka earrings, black
Honka earrings have three gorgeous wooden beads looped into a silver hoop. Small silver orbs placed between the wooden beads creates a delightful detail. Beautiful earrings bring bliss into ordinary outfits.
Be bold and mix and match different Aarikka collections to create your own personal look.
Material: Maple, jewellery metal, silver hoops. Measures: ⌀ 2,5 cm.
Handmade in Finland.