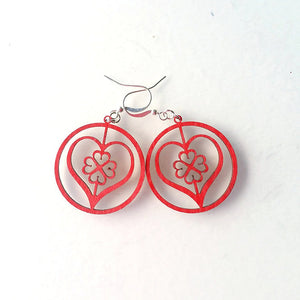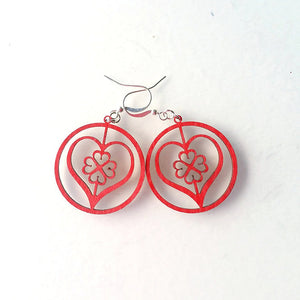 On Sale
Mai Nemi Lempi Love Luck Wooden Earrings
Lempi Love luck earrings  are the perfect love spell to raise, activate and attract love. The love of one's neighbor begins with oneself. It brings happiness to love affairs and helps to live from the heart.
The four petal heart clove inside the heart is the symbol of good luck.
The earrings are made of wood and hooks are silver coated surgeon steel. The earrings come in a beautiful Eco cardboard box.
May love be with the bearer of this jewel.